Paneer Jalfrezi is a delicious, spicy side dish made with paneer (Indian cottage cheese). It is a popular North Indian dish that can be served as a main course or side dish. The dish is made with freshly-made paneer cubes cooked in a thick gravy of onions, tomatoes, and spices. The addition of bell peppers, cashews, and cream makes it even more flavorful and delicious. Paneer Jalfrezi is the perfect accompaniment to any meal and can be served with roti or parathas for an enhanced flavor experience.
Paneer Jalfrezi is a popular dish in India due to its versatility of flavors. It is made of diced pieces of Indian cottage cheese or "paneer", and is cooked in a spiced tomato based gravy with green peppers and onion. Paneer Jalfrezi can also contain other vegetables such as cauliflower, bell pepper, green beans, carrots, spinach etc.
For similar recipes:
Matar Paneer Masala Dhaba Style
For other recipes:
Yummy ashas kitchen, Breakfast Recipes, Meals Recipes, Rice Recipes, Rasam and Sambar Recipes, Side dish or Palya Recipes, Gravy and curry Recipes, Non-Veg Recipes, Millet Recipes, Podi or Powder Recipes, Chutney Recipes, Appetizers, Desserts and drinks, Cakes and Baking, Salads.
Paneer Jalfrezi Recipe
Course: Side dish/ Palya
Cuisine: Indian
Ingredients
200 grams Paneer

3 tbsp. Oil

2 Red chilies

1/2 Green, yellow and red capsicum

1 big Onion sliced

3 Medium Tomatoes

1 tbsp. Ginger garlic paste

1 tsp Red Chili Powder

1 tbsp. Coriander powder

1/2 tsp Kashmiri Chili Powder

1/8 tsp Turmeric powder

1/2 tsp Garam masala

1 tbsp. Kasuri methi

1/2 cup Water

Salt to taste

1 tsp Sugar or Jaggery
Directions
Heat a pan and add in oil, chopped onions, red chili, ginger garlic paste.
Then add in tomato puree, later close the lid and allow it to cook till the raw smell goes away completely.
Further, add in red chili powder, kashmiri chili powder, turmeric powder, garam masala, coriander powder. Then give a mix.
Later add in salt to taste and little water to cook the masala.
Cook till the oil separates the pan.
Add yellow, red and green capsicums.
Give a mix and add sugar or jaggery (for sweetener). Allow it to cook for another 3 to 5 minutes in low flame.
Add paneer slices, and sprinkle kasuri methi. Further, give a mix and allow it to cook for another 5 minutes in low flame.
Add paneer slices, and sprinkle kasuri methi. Further, give a mix and allow it to cook for another 5 minutes in low flame.
Finally, Paneer Jalfrezi is ready to serve.
Recipe Video
How to make Paneer Jalfrezi: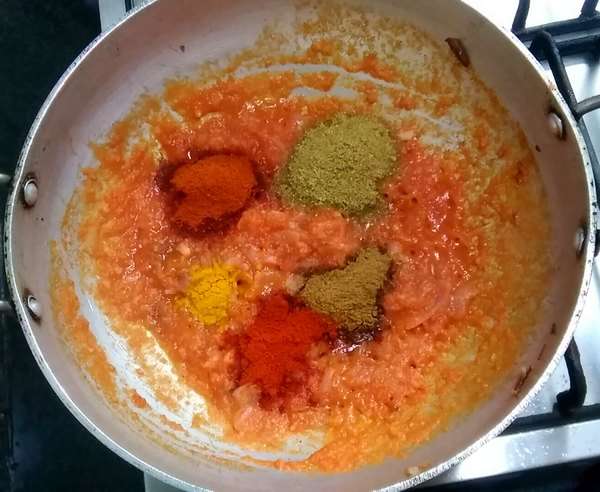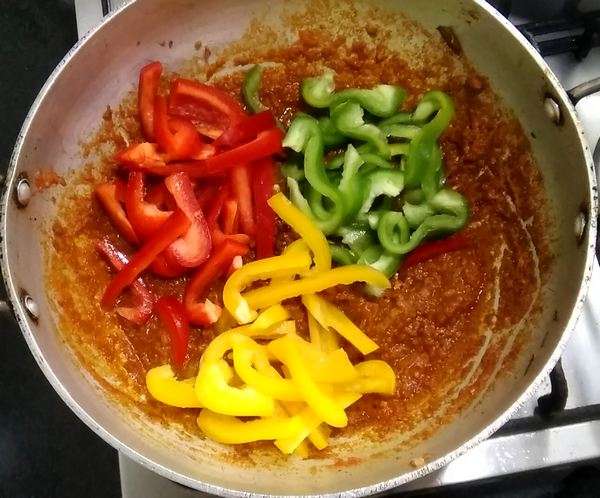 Discover Delicious Recipes with Yummy Ashas Kitchen
Yummy Ashas Kitchen is the perfect destination for anyone looking to discover delicious recipes from all over the world. We offer an extensive collection of recipes from various cuisines and cultures, making it easy for you to find something new and exciting to try.