Lunch Box Recipe 6:
Peas Pulao:Peas Pulao is a simple and quick rice variety recipe with step by step pictures and instructions are given below, hope you all like it. Peas pulao is also known as matar pulao. It is very simple and easy to prepare with minimum ingredients available at home. It is one of the best lunch box recipe, as it takes only ingredients to prepare. Peas pulao is a simple flavorful rice recipe, which goes well with vegetable kurma, any gravy of your choice.
Vegetable Kurma:Vegetable kurma is one of the delicious gravy or sauce based dish that is popular in South Indian, Kurma is also called as kurma and below is the step by step pictures and instructions of the recipe is given, do check and comment below. So, vegetable kurma is the super aromatic and delicious kurma is made with potatoes, peas, carrots, onions, coconuts, spices, nuts. Vegetable kurma goes well with peas pulao, coconut rice, ghee rice, chapati, poori, dosa, parathas, roti, pulao.
Soft chapati:Soft Chapati Recipe | How to make Soft Chapati at home recipe with step by step pictures and instructions are given below. Chapati, also known as roti, phulka, Indian flat bread. Chapati is originated from the Indian subcontinent and staple food of India, Nepal, Bangladesh, Sri Lanka. Chapatis goes well with any gravy, curries, side dishes, chutney, sambar.Chapatis are made of whole wheat flour, mixed into dough with water, oil, salt. And then cooked on a tava (flat Pan).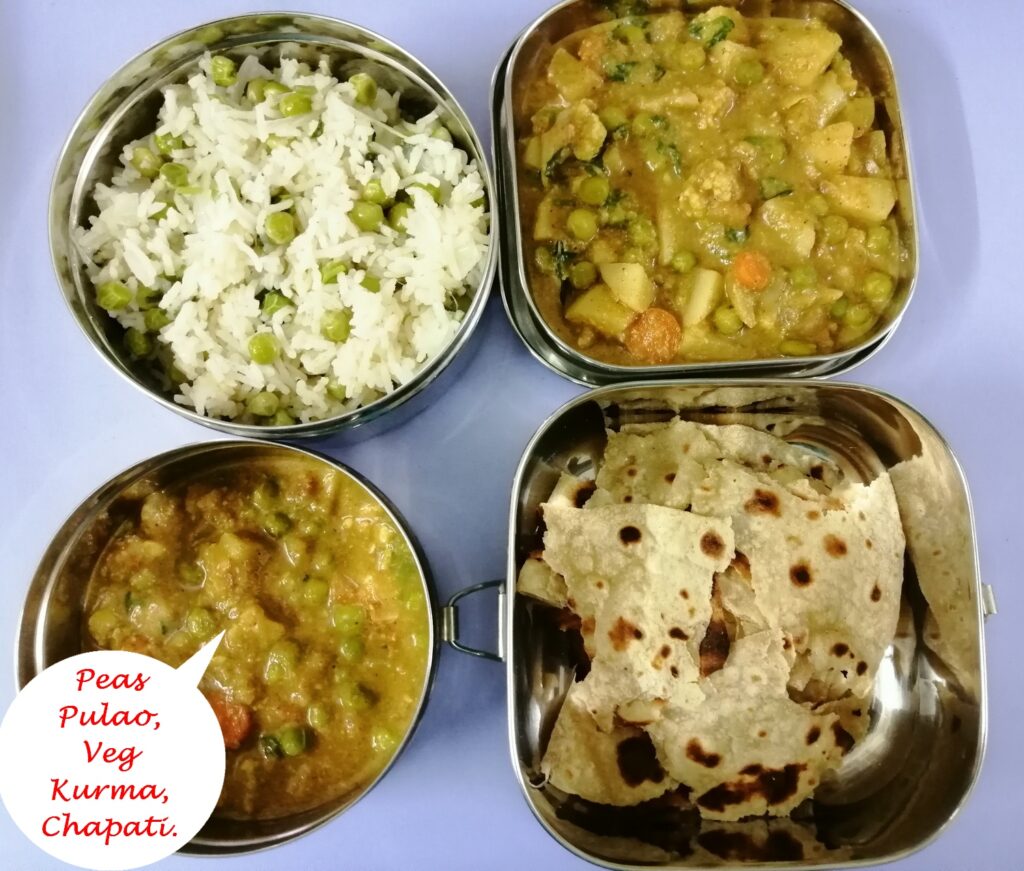 If you have any questions about this Recipe name do connect with me through Mail: akshara.anju.379@gmail.com. Even you can follow me on Instagram, facebook,. Do not forget to share your opinion in the below comment space.