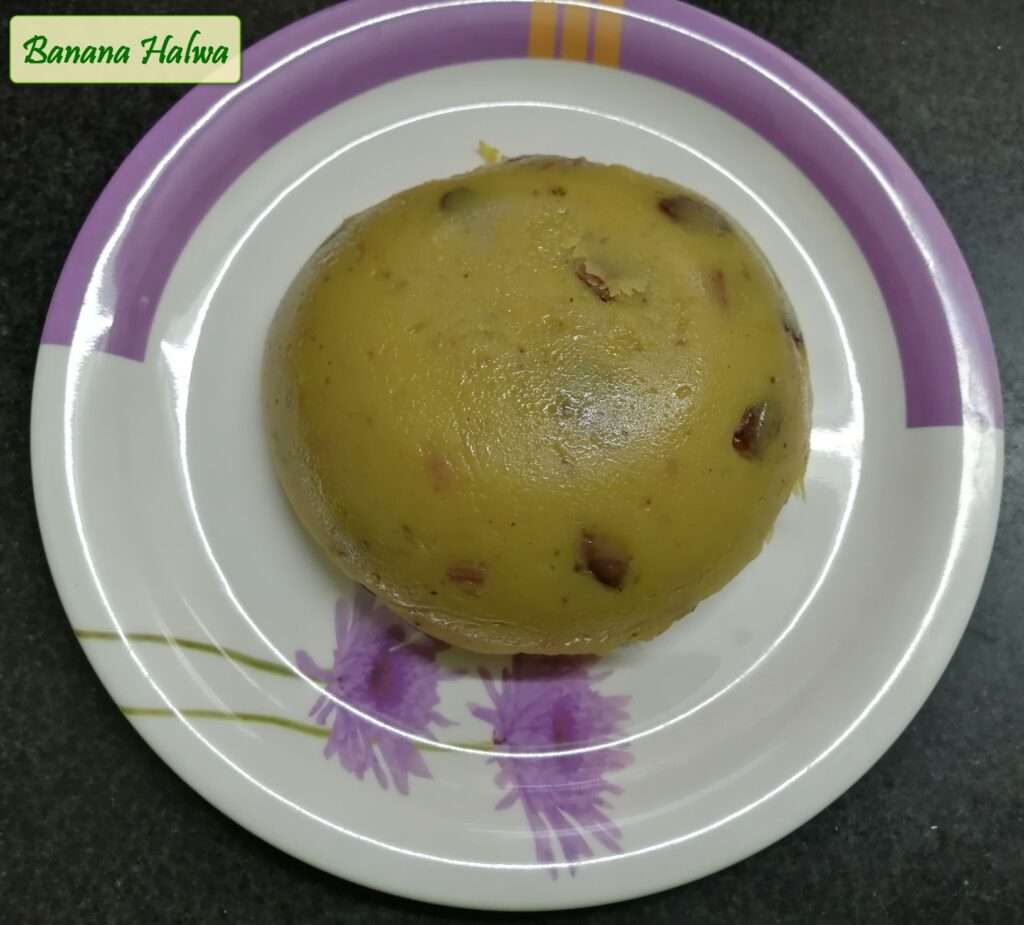 Banana Halwa is a delicious, healthy and tasty recipe. Ingredients used in this recipe are banana, cashew nuts, ghee, oil, sugar, cardamom powder, pinch of turmeric powder.
We can make different types of halwas such as carrot halwa, ash gourd halwa or kashi halwa, sooji halwa, apple halwa etc.
Finally there are other recipes like breakfast recipes, side dish recipes, millet recipes, chutney, snack, cake recipes, salad, desserts, rice recipes, non veg recipes,meals recipe, samber and rasam, gravy and curry and the link is given above.
Tags: Banana Halwa, Halwa.
How to make Banana Halwa
Banana Halwa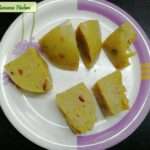 Banana Halwa is a delicious and healthy halwa recipe with step by step pictures and instructions are given below.
4 Ripe Bananas
2 tbsp Cashew nuts
2 tbsp Oil
3 tbsp Ghee
¼ cup Sugar or Jaggery
1 tsp Cardamom Powder
Pinch of Turmeric (For color)
Pinch of Salt
Firstly Chop the bananas and blend them in mixer jar into a smooth paste and keep it aside.

Heat a pan and add in oil and cashew nuts fry till it slightly changes its color, and keep it aside.

In the same pan add in ghee, ground banana paste. Give a mix.

Keep stirring and then add in sugar or jaggery.

Add in cardamom powder and turmeric powder(optional)

And then add ghee if required.

Keep stirring till the halwa thickens up and leaves the sides of the pan.

Finally garnish it with fried cashew nuts and serve hot or cold.
How to make Banana Halwa