Brahmi sambar recipe is a very healthy and tasty recipe. It is a very simple recipe with step by step pictures and instructions are given below. So, the ingredients used in this recipe are fresh brahmi leaves, moong dal, green chilies, salt to taste, turmeric powder, mustard seeds, cumin seeds, oil, onions, curry leaves, garlic, water as required.
Brahmi Leaves:
Best Combo:
Brahmi Sambar + Hot rice + Papad.
Brahmi sambar + Pulka.
Health Benefits:
Memory booster, reduces anxiety and stress, reduces blood pressure, good for hairs etc,.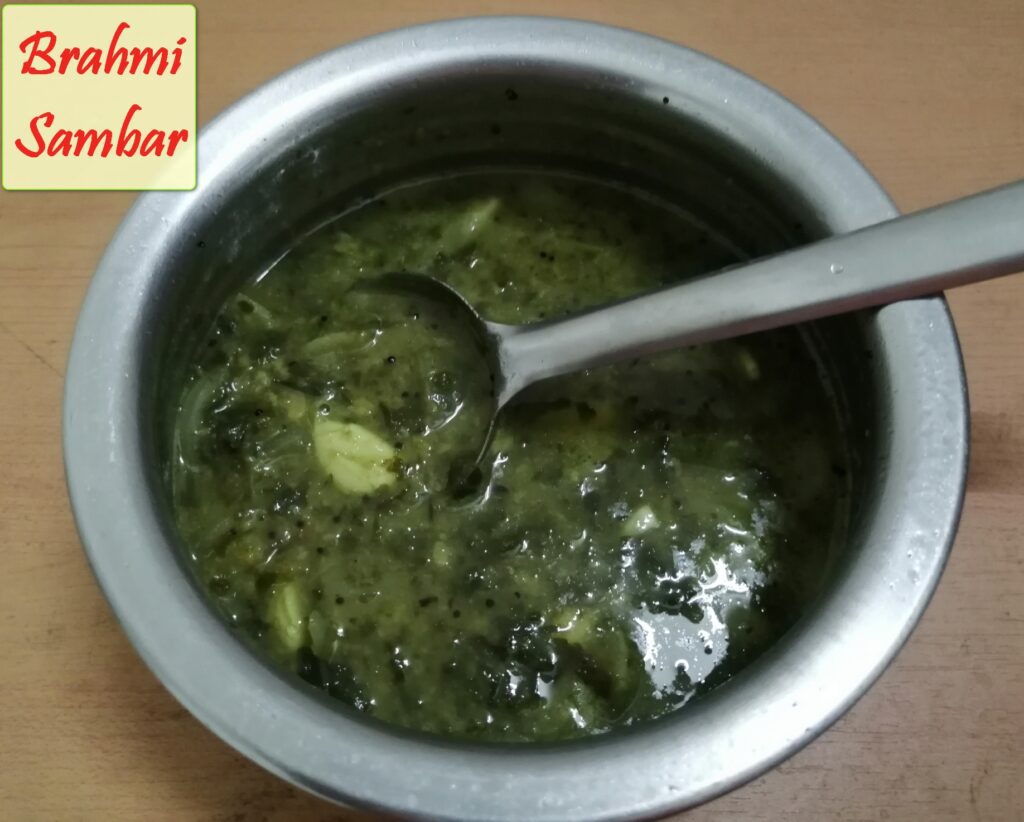 Other Recipe Links:
Finally there are other recipes like breakfast recpes, side dish recipes, millet recipes, chutney, snack, cake recipes, salad, desserts, rice recipes, non veg recipes,meals recipe, samber and rasam, gravy and curry and the link is given above.
Tags: Brahmi sambar recipe, brahmi sambar.
How to make Brahmi Sambar recipe: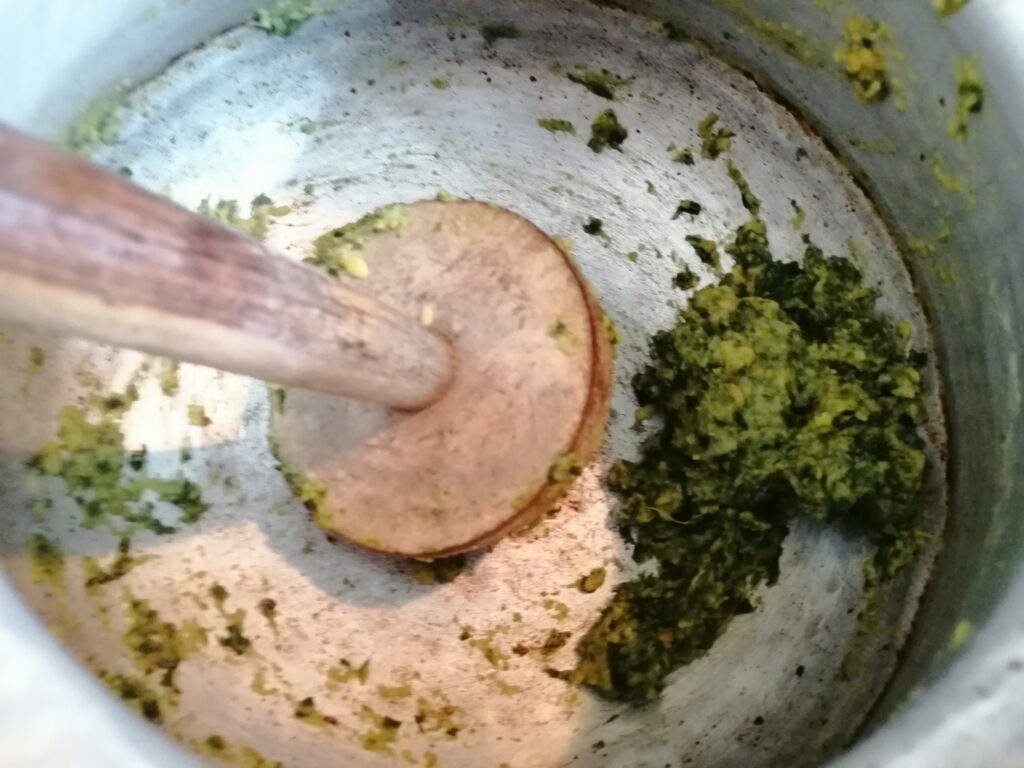 Brahmi Sambar
Brahmi Sambar is a very healthy and tasty sambar recipe, it goes well with hot rice, pulka, ragi ball. It is very simple and easy to prepare.
1½ cups Brahmi leaves
1 Onion
2 tbsp Moong dal
6 Garlic
2 Green chilies
Pinch of turmeric powder
Pinch of high
Salt to taste
¼ tsp Mustard seeds
¼ tsp Cumin seeds
2 tsp Oil
Few curry leaves
1 cup Water
Firstly clean brahmi leaves and keep it aside.

Now heat a pressure cooker and add in little oil and moong dal, fry for a minute.

Then add in cleaned brahmi leaves, green chilies, turmeric powder and salt to taste. Pressure cook it for 3 whistles.

And now drain off the excess water in another bowl and try to smash the dal mix with the help of the smasher.

Now heat a pan and add in oil, mustard seeds, cumin seeds, sliced onions, crushed garlic, curry leaves, hing. Fry till transparent.

Now add in smashed dal mix and drained water. Give a mix and allow it to boil.

Finally brahmi sambar is ready to serve with hot rice.