Peanut Pirandai Chutney is a very healthy and tasty chutney recipe. It is commonly known as veldt grape, devil's backbone, adamant creeper. It belongs to a creeper variety. It is good for digestion and bones. Peanut Pirandai Chutney goes well with idly, dosa, chapati, hot rice etc. So, the ingredients used in this recipe are fresh pirandai, roasted peanuts, onions, chopped coconuts, dry red chilies, kashmiri chilies, roasted chana dal, salt to taste, garlic pods, curry leaves and for tempering we need, oil, mustard seeds, few curry leaves.
How to clean and cut pirandai:
Before cutting the pirandai apply oil to your hands(to prevent from itching hands). Then remove the sharp edges from the sides of the pirandai then cut into small pieces. Ready to cook.
Other Recipe Links:
Finally there are other recipes like breakfast recpes, side dish recipes, millet recipes, chutney, snack, cake recipes, salad, desserts, rice recipes, non veg recipes,meals recipe, samber and rasam, gravy and curry and the link is given above.
Tags: Peanut Pirandai chutney, pirandai chutney, adamant creeper recipe, adamant creeper chutney, chutney.
How to make Peanut Pirandai Chutney at home: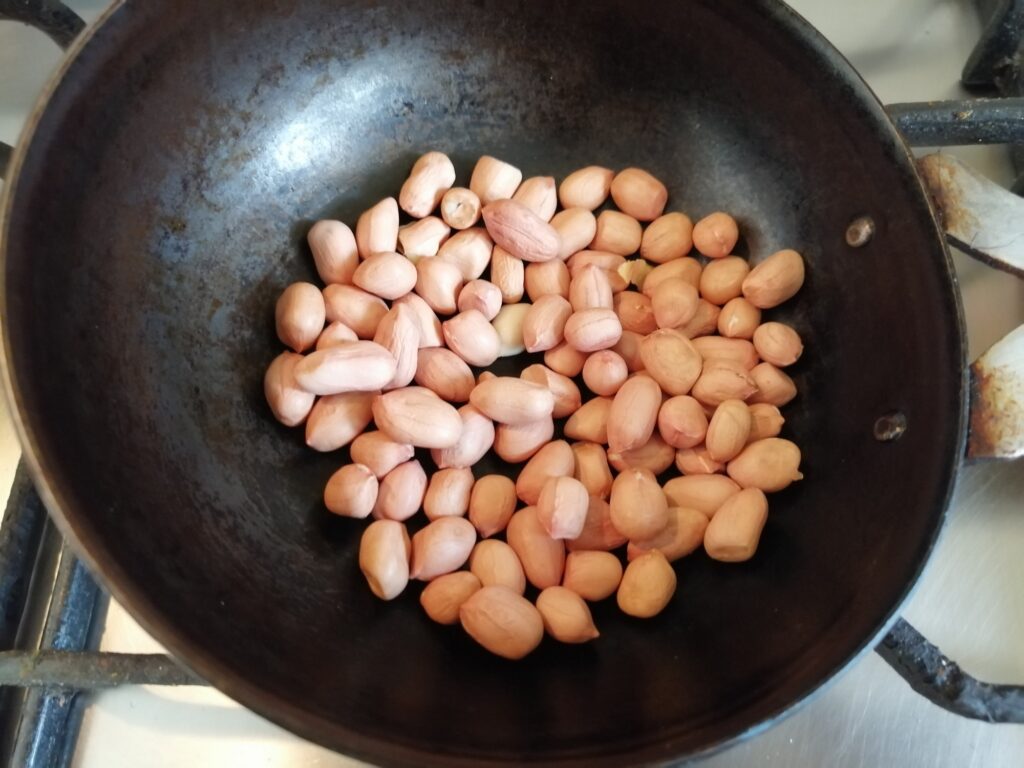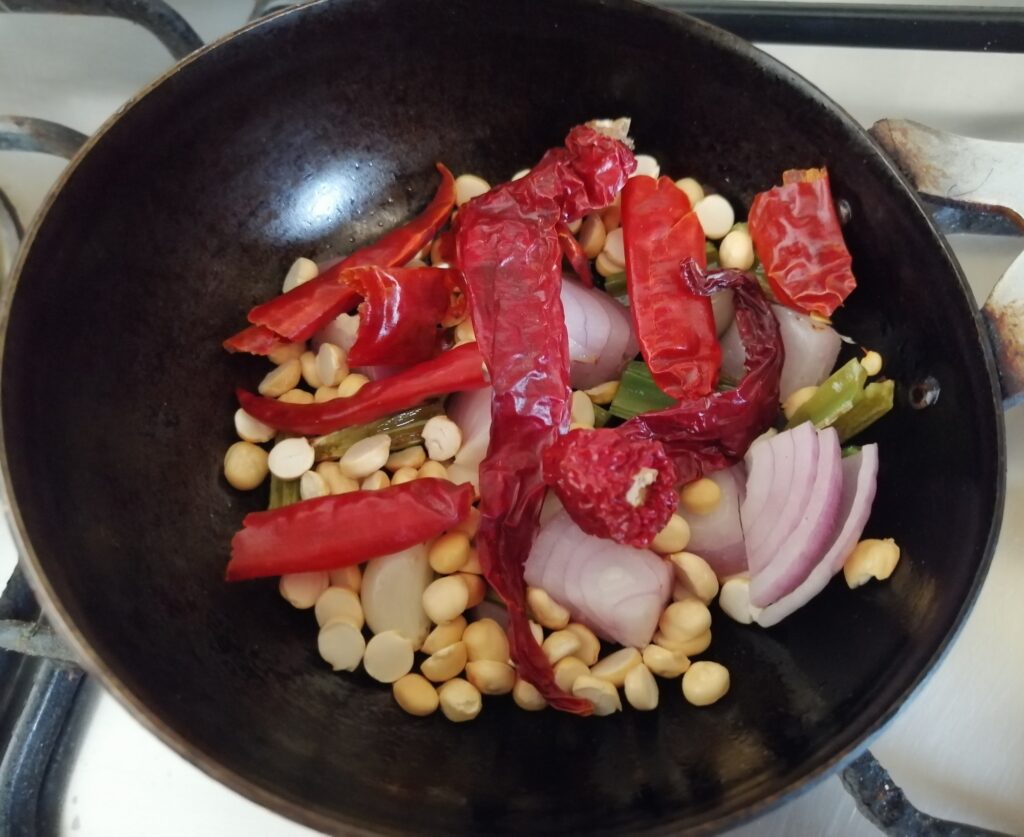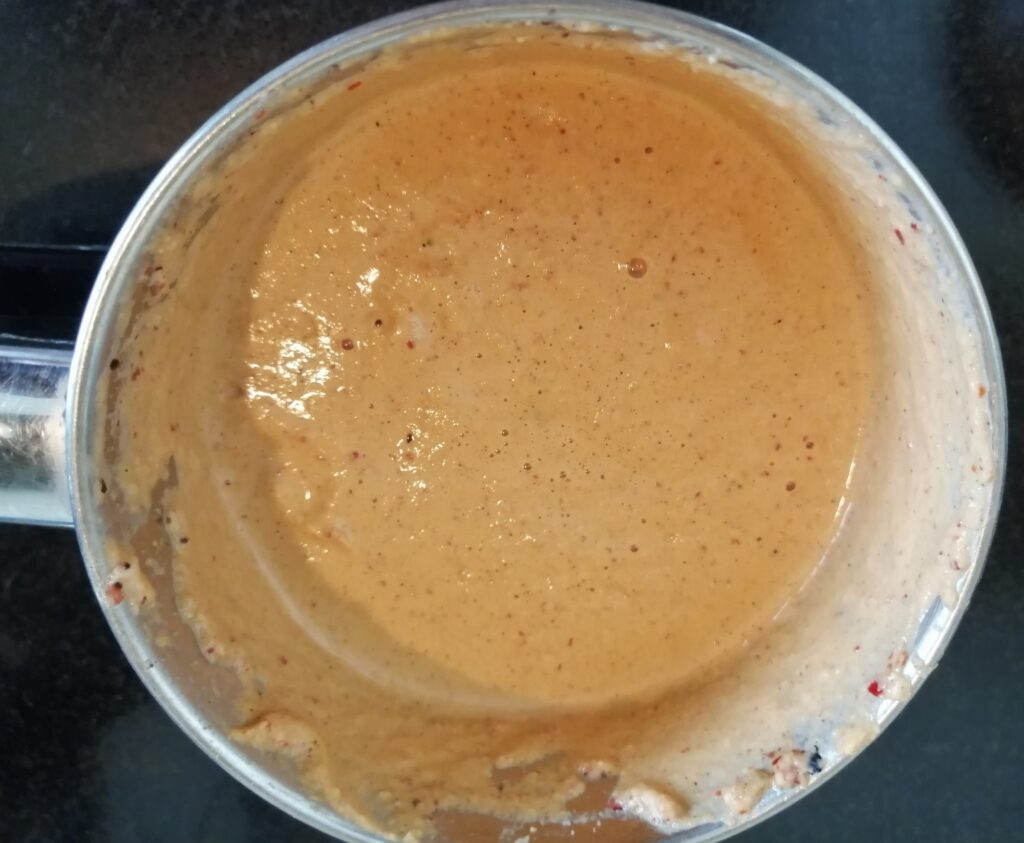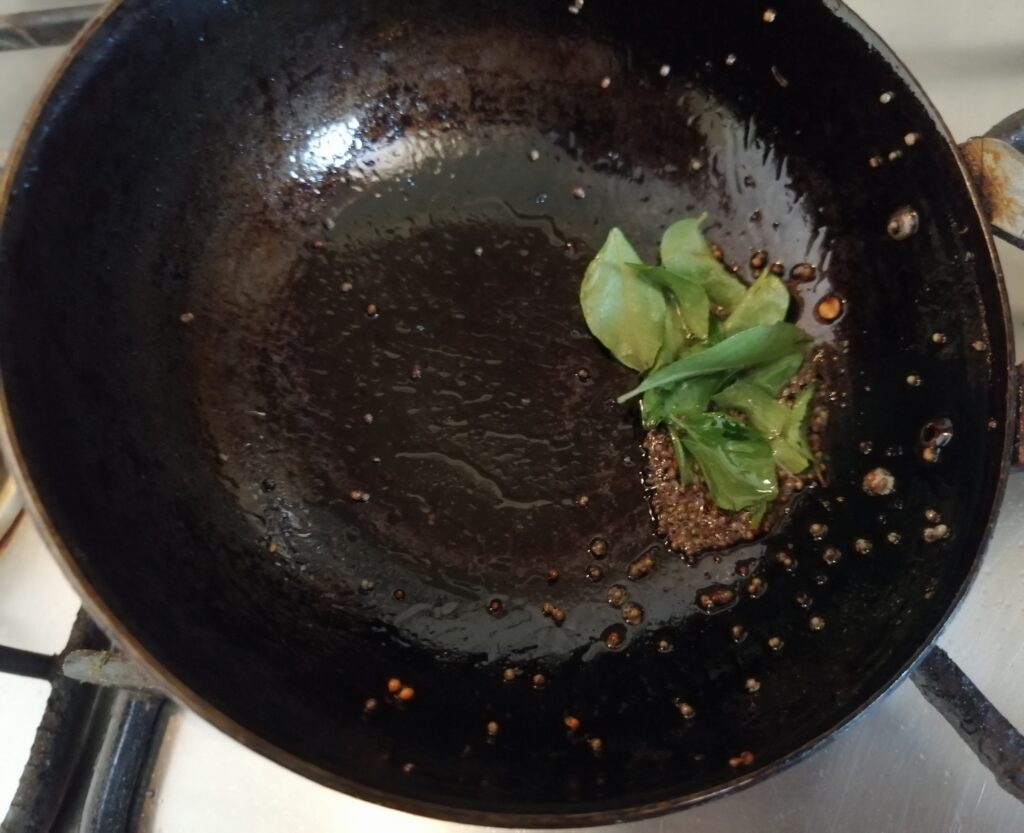 Peanut Pirandai Chutney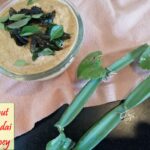 Peanut pirandai chutney is a healthy and tasty chutney recipe. It goes well with idli, dosa and even with hot rice. It is very simple and easy to make.
6 to 7 Fresh Pirandai
⅓ cup Peanuts
1 Onions
2 tbsp Roasted channa dal
3 Dry red chilies
2 Kashmiri chilies
Few curry leaves
2 cloves Garlic
Salt to taste
Water as required
For Seasoning
1 tsp Oil
¼ tsp Mustard seeds
Few curry leaves
Firstly clean and cut pirandai and keep it aside.

Heat a pan and dry roast peanuts and keep it.

Then in the same pan fry cut pirandai.

Then add in cut onions, roasted channa, garlic cloves and fry them for 2 to 3 minutes in low flame.

And then add in dry red chilies, kashmiri chilies and fry for few minutes.

Allow all the ingredients to cool down completely.

Ground them into paste.

Prepare seasoning by heating a pan add in little oil, mustard seeds and curry leaves.

Now add in the prepared seasoning to the ground paste.

Finally the peanut pirandai chutney is ready to serve with idli or dosa of your choice.